Jake Kroehnert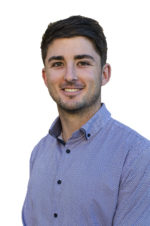 Sales Professional
If you're looking for an agent with fire in his belly then look no further than Jake Kroehnert. Jake joined the Elders Sales Team early 2017 and trained intensively under the seniors in the industry.
There are certain traits that make a fantastic agent that just can't be trained and these were instantly recognised when he was discovered. Having a strong passion for his local community from a young age, it was only fitting that Jake found himself a career in Real Estate. Jakes history and knowledge of working in the construction industry has already proven invaluable with conflicting pest and building reports; his straight-forth yet humble persona is a comfort for both sellers and buyers and quite frankly he is a hardworking young man who does all that he does, with honour and care.
Elders agents like to keep it real so expect that from Jake. He is reliable, knowledgeable, is always chasing listing and selling opportunities and doesn't rest until the day is done. Jake is recommended in the highest regard.
02 6642 1122
02 6642 1321
0411 321 920