Kylie Pearson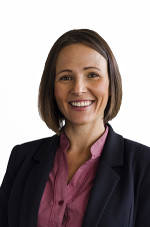 Principal / Sales Manager
If you've ever looked for, or sold property in our 2460 area, there is every chance you've met Kylie. She is known for her professionalism, knowledge of the market, honesty and the ability to negotiate well received results.
Growing up in Grafton, Kylie made the leap into the traditionally male-oriented real estate industry shortly after college with steadfast determination.
As a Director of Elders Real Estate, Grafton she has been instrumental in maintaining the company's position as leaders on the field. A self-confessed workaholic and perfectionist, Kylie can't imagine holding a nine-to-five office job.
Kylie has been acknowledged with an array of awards within her career with top 5 recognition within her Nth NSW/QLD sales group on numerous occasions. She went on to National recognition being awarded in the Top 10 Elders Salespeople Nationwide resulting in Elders Elite Sales Status.
As for her biggest professional achievement, she secures about 90 percent of her property listings from past clients and referrals.
When she's not running to the office, new property, phone, auction or open inspection, Kylie absolutely loves cooking healthy meals for her family, spending time working in the garden or moving onto the next renovation project within her humble federation home.
Kylie gets the value of hard work and finds authentic satisfaction in a job well done. Nothing less than a straight shooter rest assured she will communicate effectively throughout your sales journey ensuring all of your decisions are made confidently.
Discover why Kylie's clients are her biggest advocates.
02 6642 1122
02 6642 1321
0488 161 621