Lily Weatherstone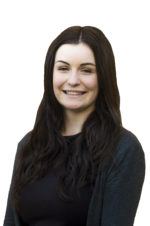 Property Management Administration
When Elders Principals met Lily we knew she was exactly what our business needed and we are grateful every day we are proven right. The front face of the Elders business is Lily Weatherstone, greeting and meeting sellers, renters, buyers and tenants.
With Lily we have acquired an individual that doesn't need training in our company's values; they are already in her make up. Born and raised in the Clarence Valley her knowledge is well shared among our visiting clients. We adore that Lily has had an active involvement in our very own Jacaranda Festival and even resides on a local Norco dairy farm.
A true Graftonite, Lily was recently crowned as Miss Show Girl for the 2017 Grafton Agricultural Show!
Lily is efficient and friendly and alongside her reception duties she is a work-horse behind the sales teams marketing and administrative duties. Whilst Lily is one of our most recent employee's she is without a doubt one of our wisest investments.
02 6642 1122
02 6642 1321